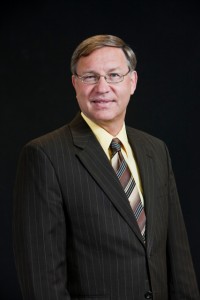 Attorney David J. Nommensen
Primary Practice Areas: Estate Planning, Wills & Trusts, Probate & Estate Administration, Elder Law & Medicaid, Real Estate Transactions
In his 40+ years as an attorney in Walworth County, David J. Nommensen has accumulated a wealth of legal experience.  He spent most of his career as a general practitioner, handling cases from virtually all areas of law including civil litigation, family law, personal injury, and appellate practice.  While he still accepts cases in those areas on a selective basis, his current practice concentrates primarily in the areas of estate planning, trusts, probate, elder law, and real estate transactions.  David is a member of the National Academy of Elder Law Attorneys (NAELA) and the Elder Law Section of the Wisconsin State Bar.  He has attained the highest possible rating of "AV Preeminent" (recognized for the highest levels of skill and integrity) from the attorney peer review organization Martindale-Hubbell, and is an experienced lecturer on various estate planning topics.
David's Wisconsin roots run deep.  He grew up on the northwest side of Milwaukee and attended Wisconsin Lutheran High School.  He graduated summa cum laude from the University of Wisconsin-LaCrosse in 1975 with a Bachelor of Science.  He accepted a scholarship to the University of Chicago Law School, one of the premier law schools in the nation.
David was admitted to the Wisconsin State Bar in 1978, and began practicing law with the firm of Lehman and Seymour, in Elkhorn, Wisconsin.  He went on to became partner in the firm in 1983, and the following year the firm merged with Morrissy, Morrissy and Race to form Seymour, Kremer, Nommensen & Morrissy.   David remained with the firm until 2008, when he and his daughter opened Nommensen Law Offices.  David is thrilled to be part of a family operation.
David has always been an active member of his church (First Lutheran Evangelical Church in Elkhorn).  David previously served as President of the Board of Wisconsin Lutheran Child & Family Service, and currently serves as the Director of a Lutheran summer camp, Camp Bird, for grade school children.  He has a history of assisting many religious and non-profit organizations.
David and his wife Bonnie have been blessed with four children and four grandchildren.  When time permits, they enjoy quiet hikes in the Kettle Morraine and wilderness canoe camping.
To contact David J. Nommensen for a consultation, please call (262) 723-4700 or email Mr. Nommensen at David@nommensenlaw.com